"The new MyEmployees App is amazing! It's super easy to submit your monthly winners. I highly recommend."
Jason C. ~ Store Manager at Home Depot
Submit your winners
Send us your winners
We have found that recognizing your award winners the next month is the best way to increase employee motivation.
COMING FEATURE: If you are using one of our Quarterly or Perpetual programs, you will be able to turn in names for those in the app as well.
Plus so much more!
See winners and shipping dates
See your past winners for your monthly, quarterly, or perpetuals.
Check if your nameplates and awards have shipped yet.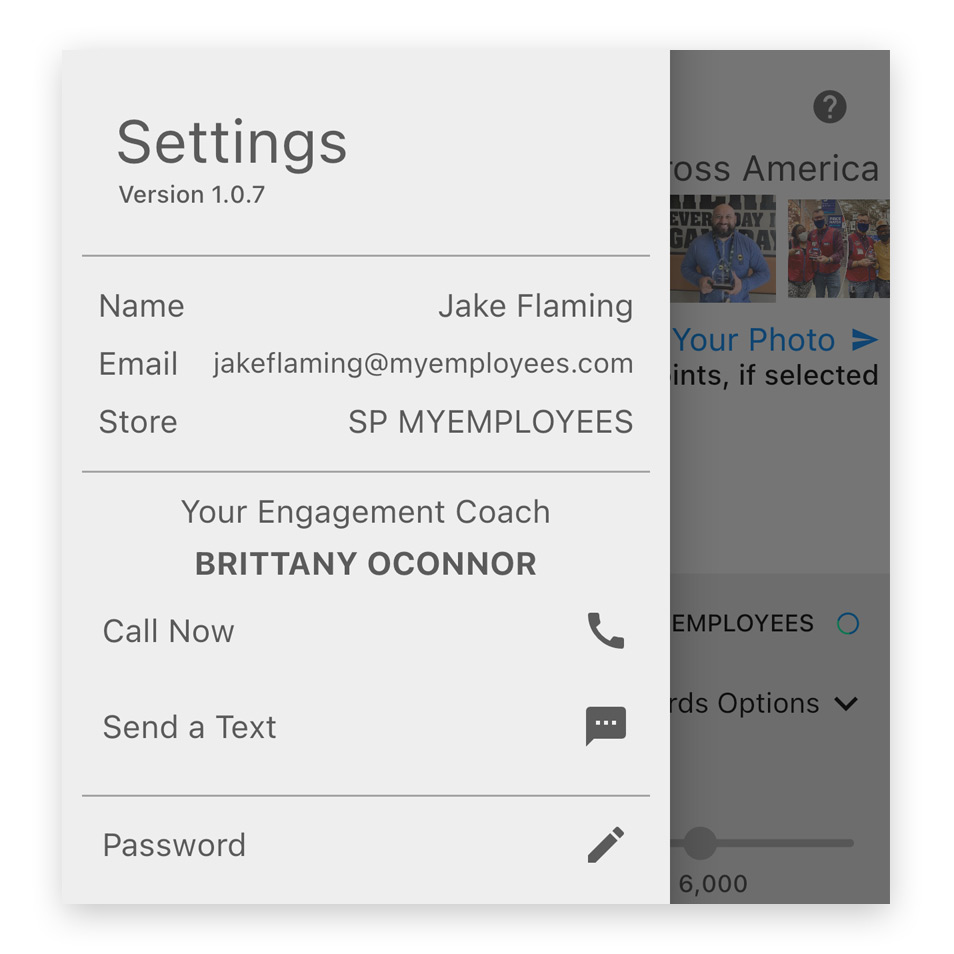 Contact Your Engagement Coach
You'll find it easy to contact your representative.
Call or text your Engagement Coach with the touch of a button.